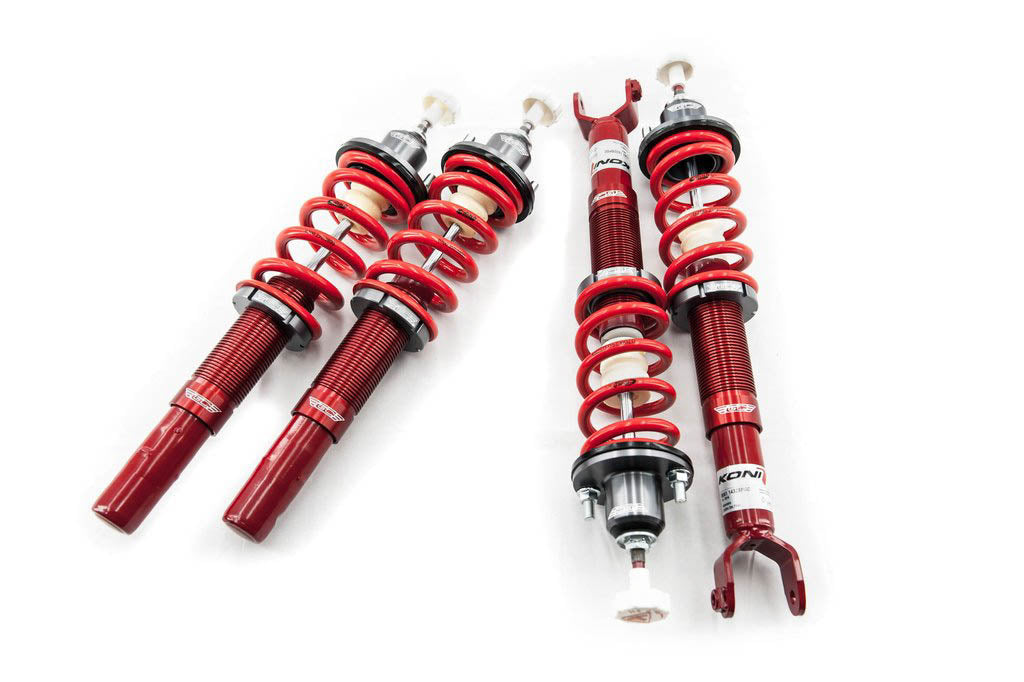 $1,473.00
$0.00
Special Purpose Ground Control Honda / Integra (SPGCHONDA)
4571
Special Purpose Ground Control
Civic/Integra Suspension Package
This kit fits the 1988-2000 Honda Civic & 1990-2001 Acura Integra.*** The kit will allow you to lower your car up to 4.0" without the worry of constantly bottoming out. The included upper shock mounts increase available shock travel 1" over the stock mounts.
This kit includes:
2- Single adjustable front Koni shocks

2- Single adjustable rear Koni shocks
• SPGC Koni Adjustable Front& Rear Shocks - Preadjusted to match the spring rates used in your kit. These shocks are custom valved for Ground Control, made by Koni in Holland and are the rebound "top-adjust" version. Custom shock dimensions allow for additional bump travel.ÂÂÂ 
• Built exclusively for Ground Control.
• Top adjustable.
• Valved for a great ride and improved handling
4- Ground Control Eibach springs
• Designed by ground control made by Eibach.
• Barrel shaped for increased spring travel
• Custom tailored spring rates based on your vehicles modifications and use
4- Ground Control Honda upper mounts
• Ground control upper mounts are designed to extend the travel of your shock an inch above stock, reducing the chances of bottoming.
• Heavy-duty construction, to help eliminate suspension deflection.
4- Ground Control bump stops
• Manufactured exclusively for Ground Control in Germany using proprietary closed cell foam design. This reduces harshness and increases the life of the bumpstops.
*88-91 Civic/CRX & 90-93 Integra require 92-00 Civic/CRX or 94-01 Integra front forks to run this SPGC Kit
**97-01 Integra Type-R must use fork style rear control arms.