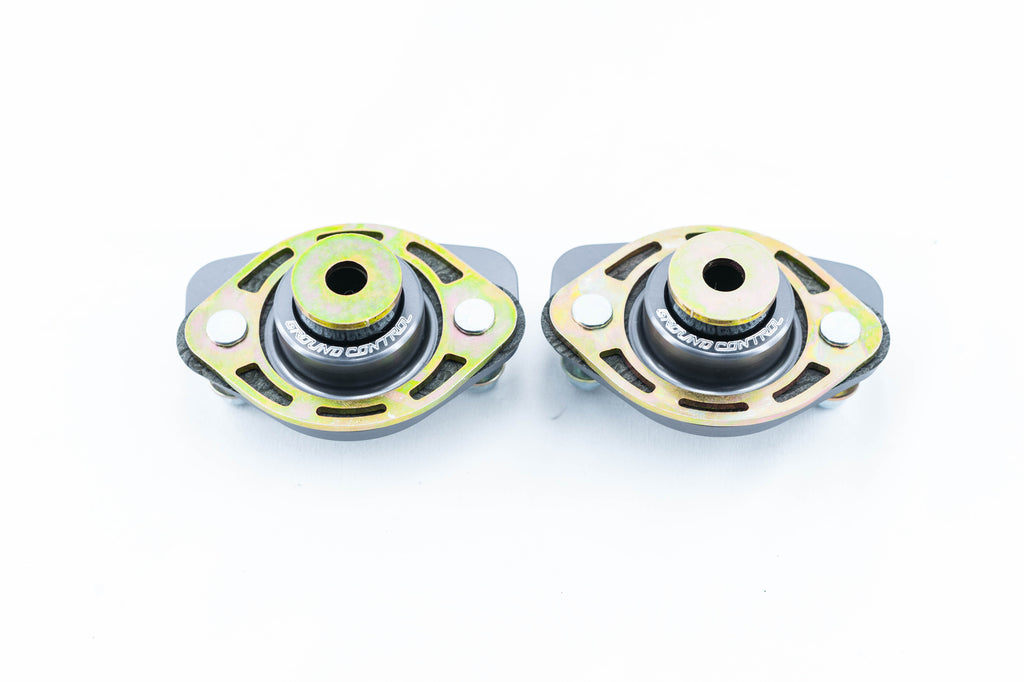 $108.00
$0.00
BMW E36/E46 Coupe & Z4 Street Rear Shock Mounts (Pair)
BMWMOUNTFULL-1
Using urethane bushings that can be installed in either a stiff or semi-stiff position, this is the perfect rear shock mount for BMW E36, E46 and Z4 cars. 
(Will not fit Convertibles or E30s)  
Made of 6061 aircraft aluminum, these mounts are a perfect fit for any shock. 
Two steel studs mounted to a steel bracket sandwich this mount to the body, and allow quick access from under the wheelwell for adjusting rear shocks, especially Konis. 
This part, including the urethane bushings, has a lifetime guarantee to the original purchaser. Price is per pair.