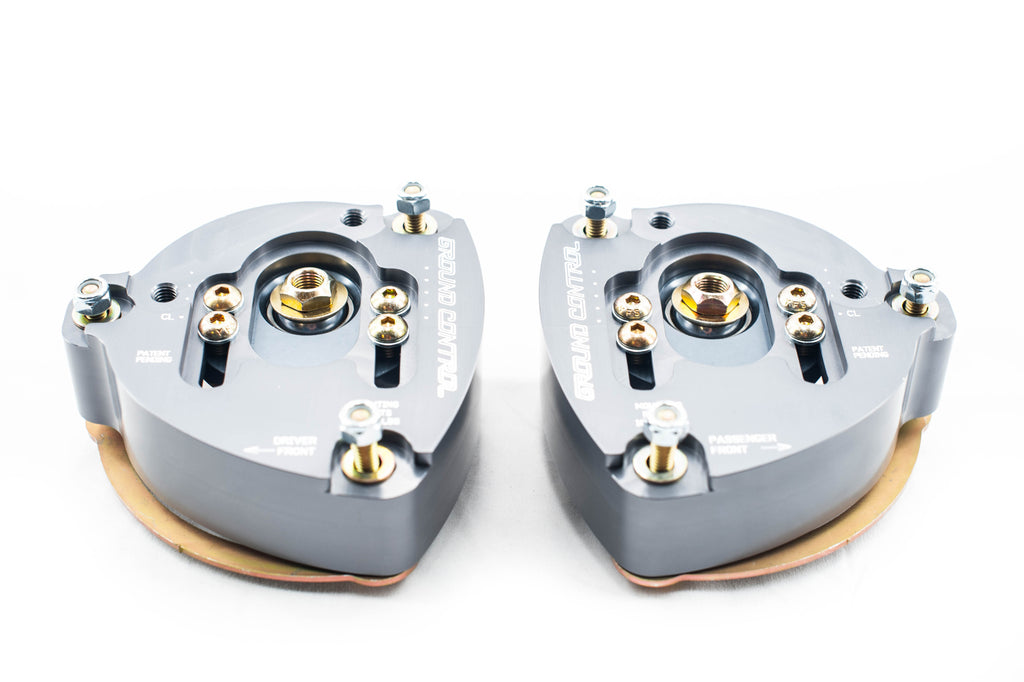 $505.00
$0.00
2013 - Current GR86 / GT86 / BRZ / FR-S Camber/Caster Plates
CCPFT86
(This plate mounts on top of Strut Tower.)
Ground Control Racing Camber / Caster Plates
Top mount, more camber adjustment than stock, caster adjustment, aircraft bearings, engraved with calibrated degrees, with stainless steel reinforcement. Every component is anodized or plated, including fasteners. The stainless steel reinforcement prevents electrolysis between the steel fender and the aluminum camber plate. Adds extra travel to avoid excessive bottoming out, this is a very well engineered product.
Camber and caster are separately adjustable by sliding the mounts, without removing any components from the car. The priority of this design is to allow fast, repeatable alignment changes at the track.
The optional integrated truss bar adds to rigidity and minimizes front chassis flex.