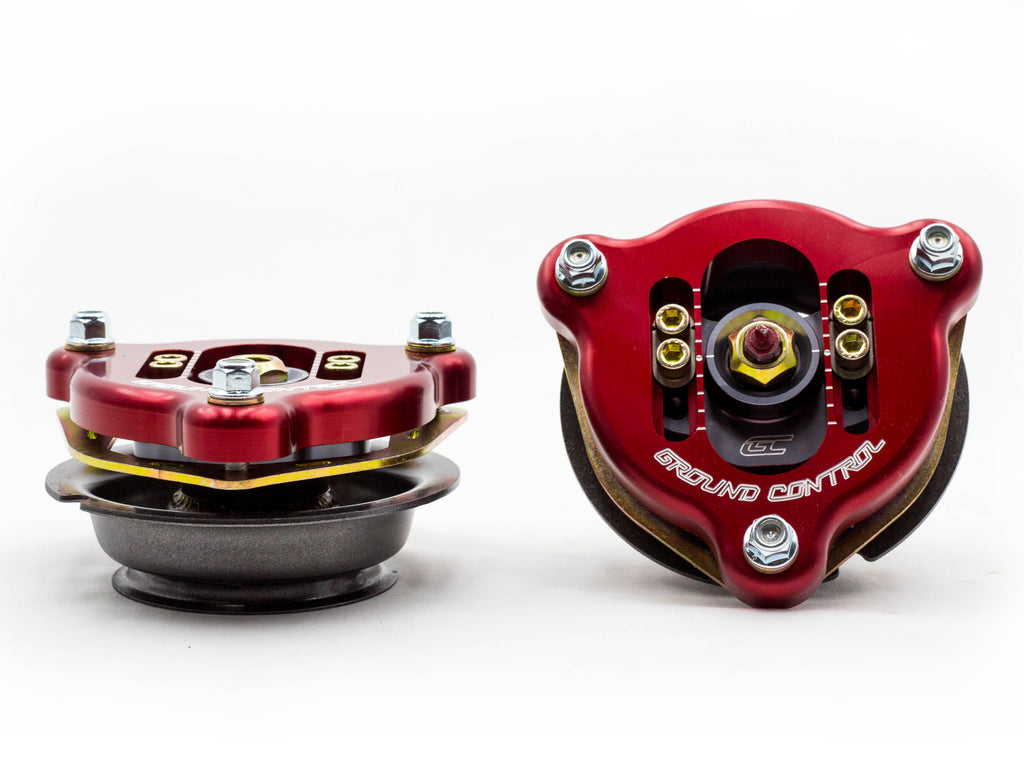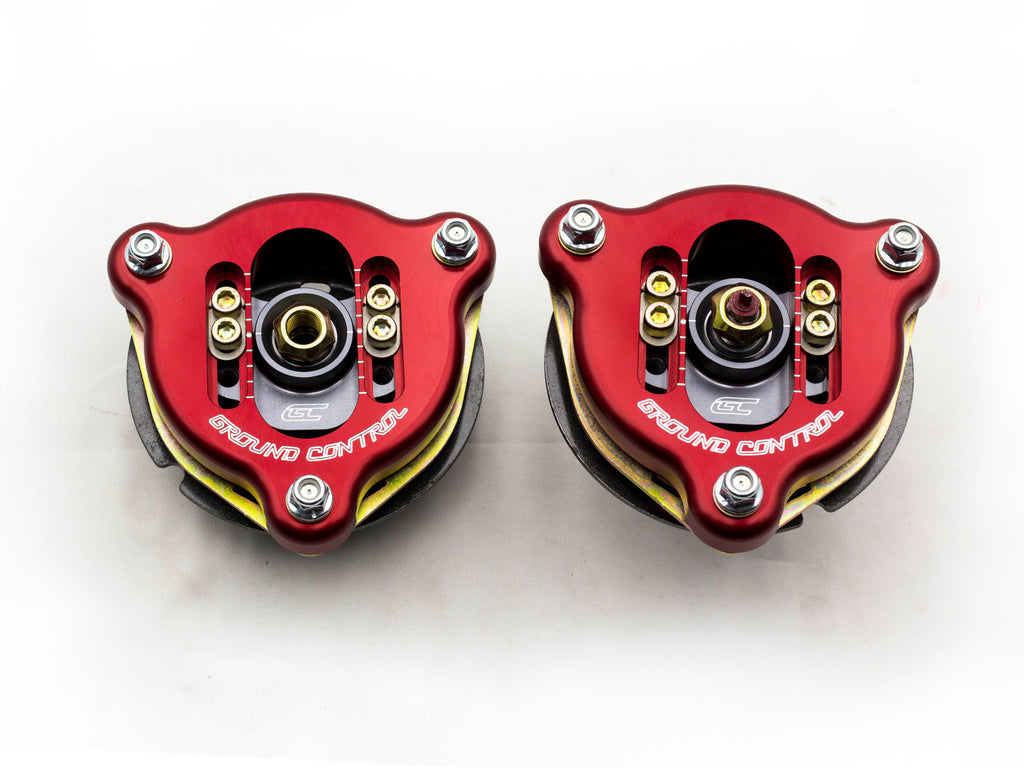 $505.00
$0.00
2016+ Camaro Caster/Camber Plates
CCPCAM6_4
Ground Control 2016+  Chevrolet Camaro Caster / Camber Plates
The new GC 6th Gen. Camaro plates are designed for the class racer who is not allowed to cut or drill their strut towers, or for the track-day driver who needs a simple to adjust plates. These plates feature over 36mm of total camber adjustment with the ability to make corrective caster changes, to equalize side-to-side caster in the stock position.
These plates feature isolated aerospace grade strut bearings for long life, less deflection, on stock sized or aftermarket springs.
Our camber plates are also engraved with the Ground Control logo and markings which can be used to locate the plate in the stock position for easy, fast adjustments. Camber is separately adjustable by the center slider, without removing any components from the car. The priority of this design is to allow fast, easy, and repeatable adjustment from street to track and back.
All components are anodized or zinc plated for corrosion resistance.
We also offer our lifetime guaranty! (Bearings not included)
OEM Camaro upper spring isolator must be transferred onto camber plates when using factory diameter springs. *Ride height will be raised approximately 10mm when using factory diameter springs
Torque camber plate mounting nuts to 18ft/lbs using properly calibrated torque wrench. DO NOT USE PNEUMATIC TOOLS