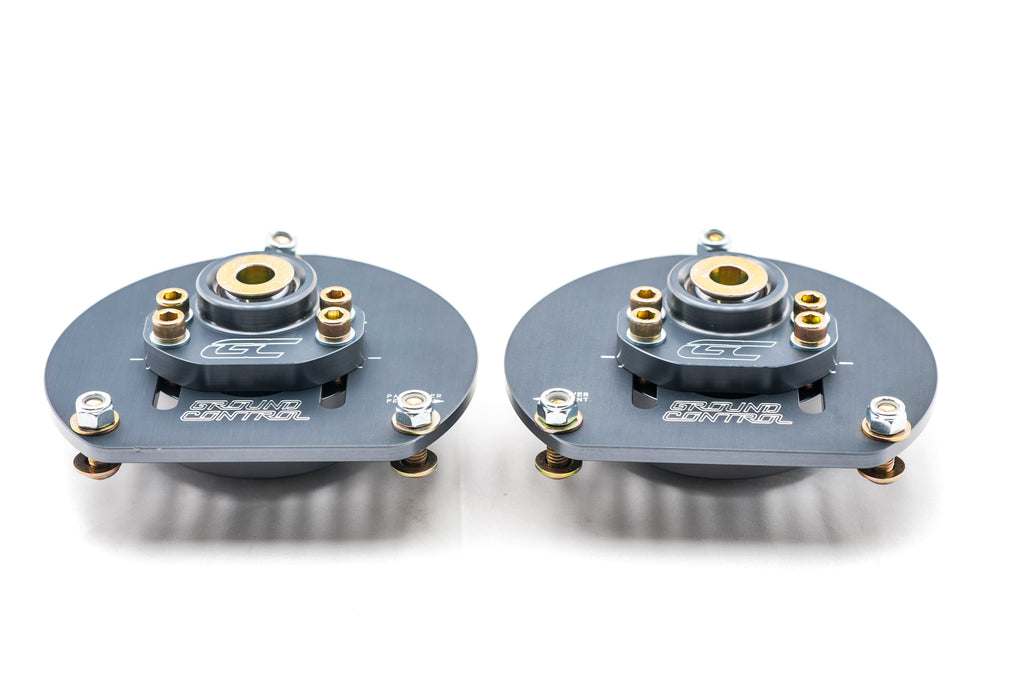 $483.00
$0.00
BMW E30 IX - Camber Plates (pair)
cpe30ix-12
This kit fits 88-91 325ix(e30) All Wheel Drive (2.5" or 60mm springs only.)
These camber plates are compatible with all popular strut inserts and will allow up to 31mm of total camber adjustment. (Maximum camber numbers will vary depending on ride height) 
A clean sheet design, not an adapted spherical race plate. 
Waterproof, German-made, axial load steering bearings. 
Allows for up to 31mm total camber adjustment. 
Unique slot design allows for caster correction. 
Oversized spherical bearing for high strength and long life. 
All components plated, or anodized, for corrosion resistance. 
Zinc plated mounting bracket for ease of install and adjustment. 
Available for 2.5" or 60mm springs.