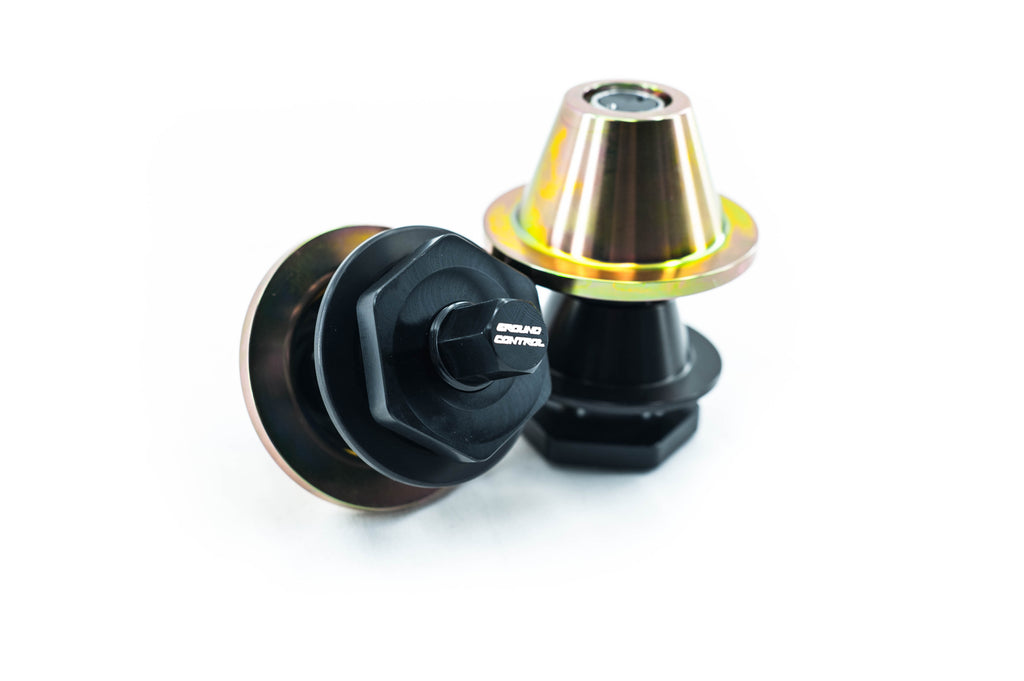 $318.00
$0.00
BMW E36 Weight Jack (Pair)
BMWWEIGHTJACK-1
Articulating weight jack for the rear of BMW e36 race cars.
Developed by Ground Control to address the issue of inconsistent spring rate caused by bending of the spring during suspension movement. 
As an added bonus, this is adjustable from underneath the car without jacking the car up.

BMWCCA legal and SCCA IT legal.