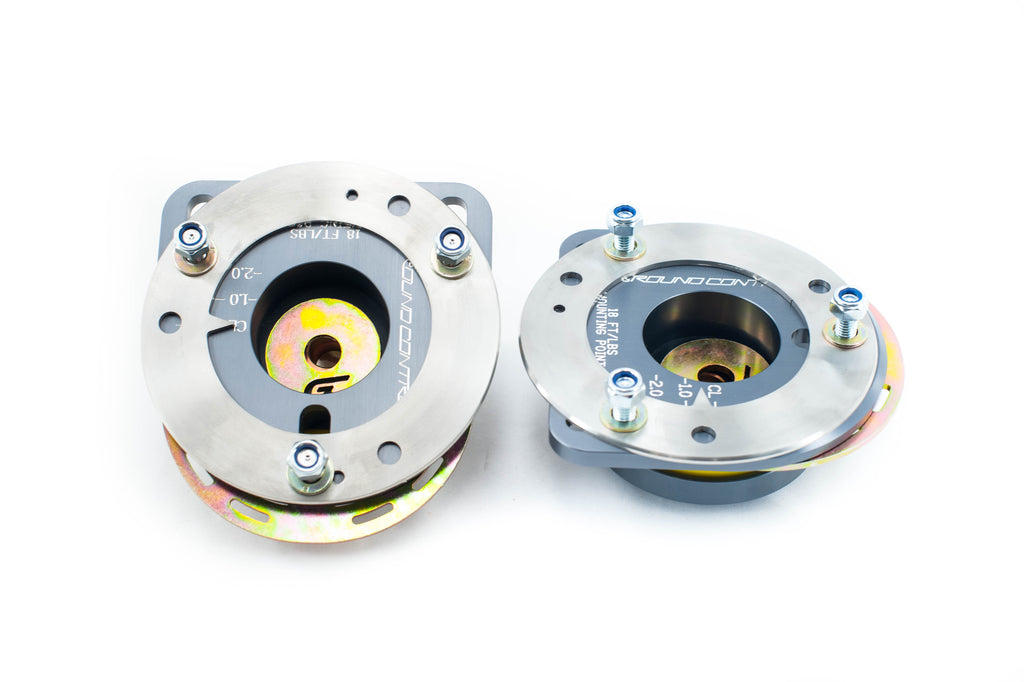 $439.00
$0.00
BMW E39 M5 Camber/Caster Plate - (Pair)
CCPE39M16
Ground Control STREET Camber / Caster Plates This a high quality, complete replacement for the e39 upper mount, this product is not the style that is bolted between and raises the car. 

This is a camber/caster plate for the e39 M5 and 540 (does not fit 528). Camber is adjustable through a 2.3 degree range, while caster is adjustable about 3/4 degree in order to be sure that your car can be properly aligned. 

Stainless steel reinforcement included, ride height is unchanged from stock.Urethane cushioned mounting, plus, the weight of the car is supported by a completely separate rotating ball bearing, which is manufactured in Germany.
16mm Stud to 14mm Thread Representation