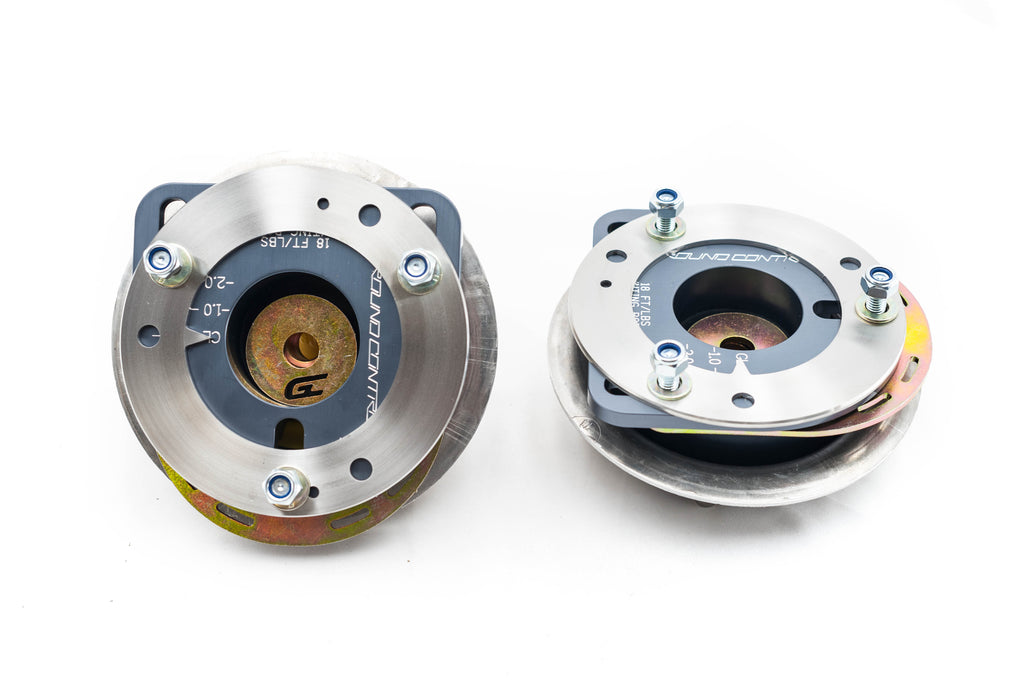 $439.00
$0.00
BMW E46 Camber/Caster Plate-STREET (Pair)
CCPE46STREET-4
Ground Control STREET Camber / Caster Plates This a high quality, complete replacement for the e46 upper mount, this product is not the style that is bolted between and raises the car. 

This is a camber/caster plate for the e46 NON M3 (for e46M3 click here). Camber is adjustable through a 2 degree range, while caster is adjustable about 3/4 degree in order to be sure that you new car can be properly aligned. 

Stainless steel reinforcement included , ride height is unchanged from stock.Urethane cushioned mounting, plus, the weight of the car is supported by a completely separate rotating ball bearing, which is manufactured in Germany.
16MM STUD TO 14MM THREAD REPRESENTATION