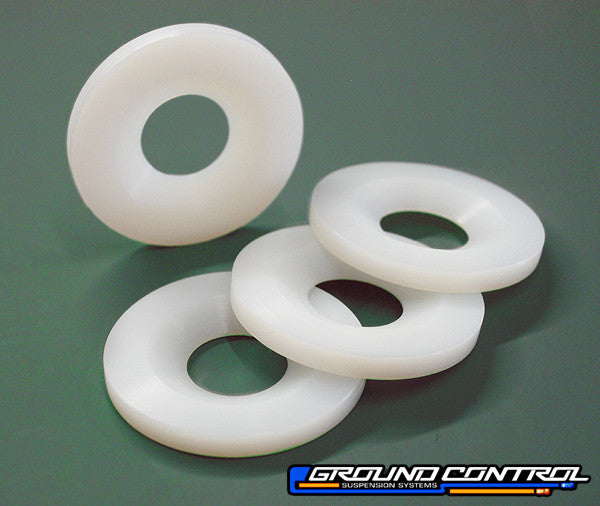 $66.00
$0.00
BMW E46M3, E46, E36 Street Stability Kit
E36BUSHING
A Ground Control Original.
Manufactured of a self-lubricating plastic, these pieces cleverly restrict toe changes in the rear suspension without adding squeaks, clunks or groans.
Simple installation. Rear toe alignment will probably be needed because your rear bushings have probably already shifted. These pieces supplement the stock rear bushings. Comes with enough for both sides.