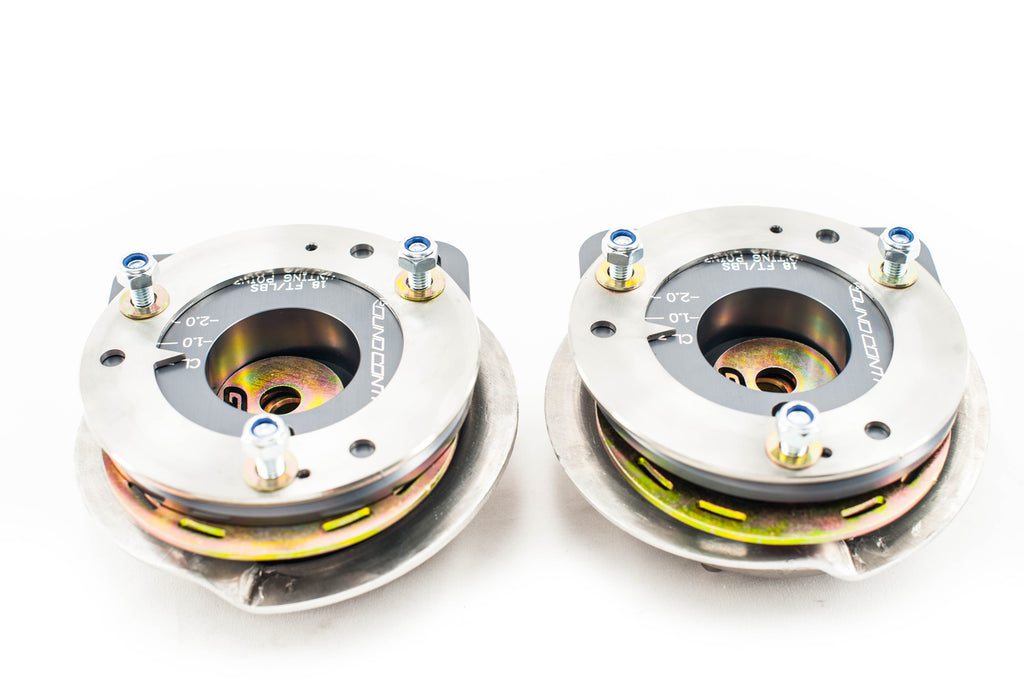 $439.00
$0.00
BMW E60 M5 Camber Plate-STREET (05-10 5 Series) (Pair)
CPE60M8
This a high quality, complete replacement for the E60 upper mount, this product is not the style that is bolted between and raises the car.
This is a camber/caster plate for the E60 M5 and M6. Camber is adjustable through a 2 degree range, while caster is adjustable about 3/4 degree in order to be sure that you new car can be properly aligned. 
Compatible with EDC. Please check strut top for interference at extreme adjustments.  Stainless steel reinforcement included but not shown, ride height is unchanged from stock.