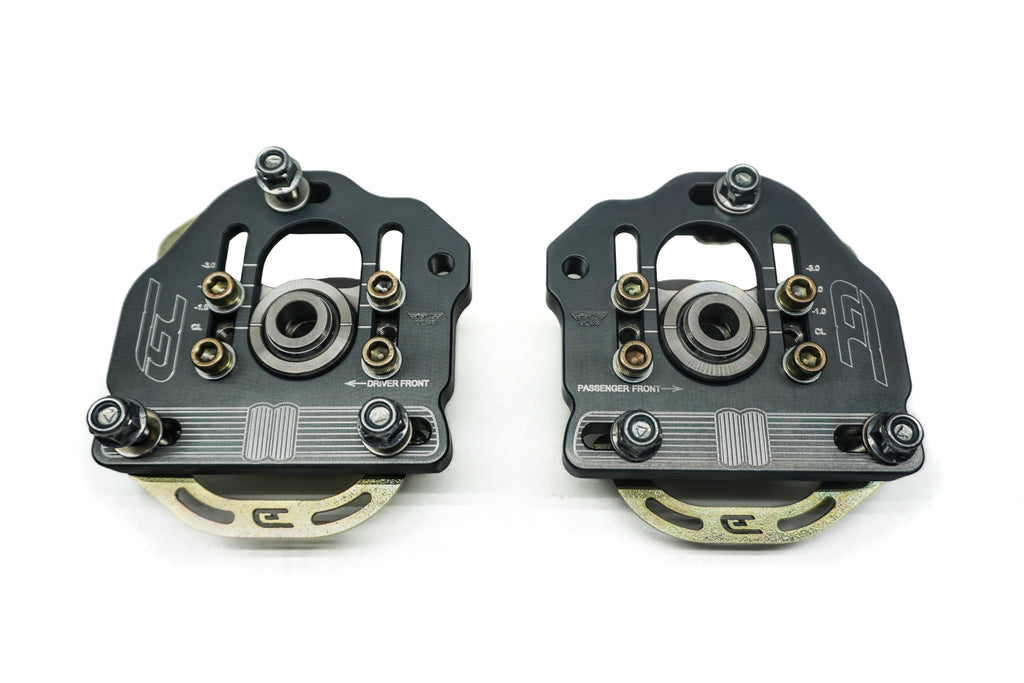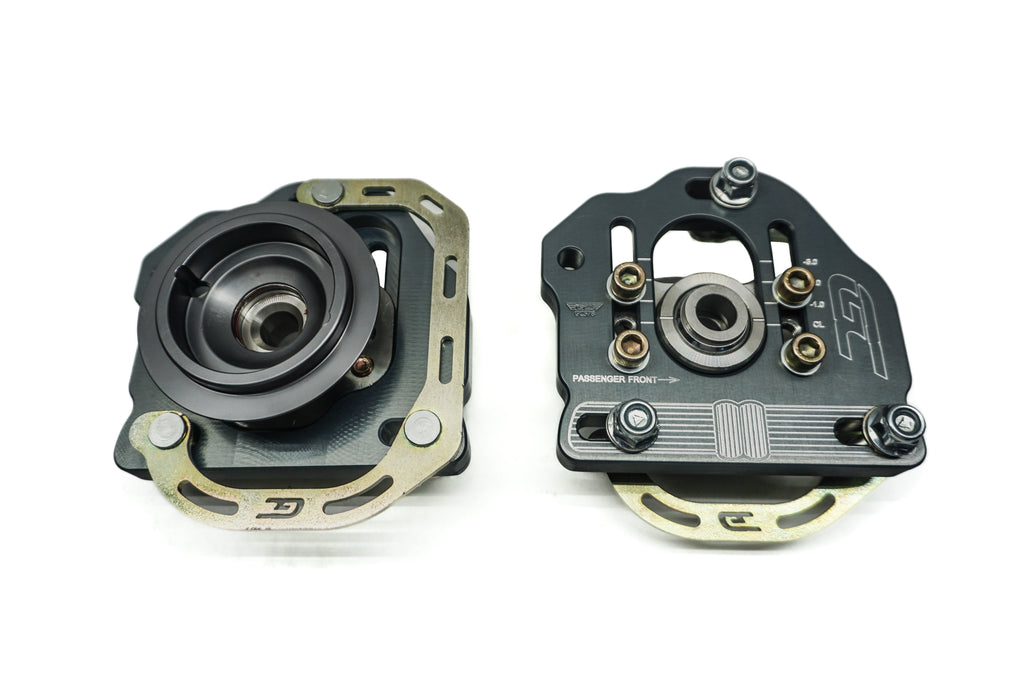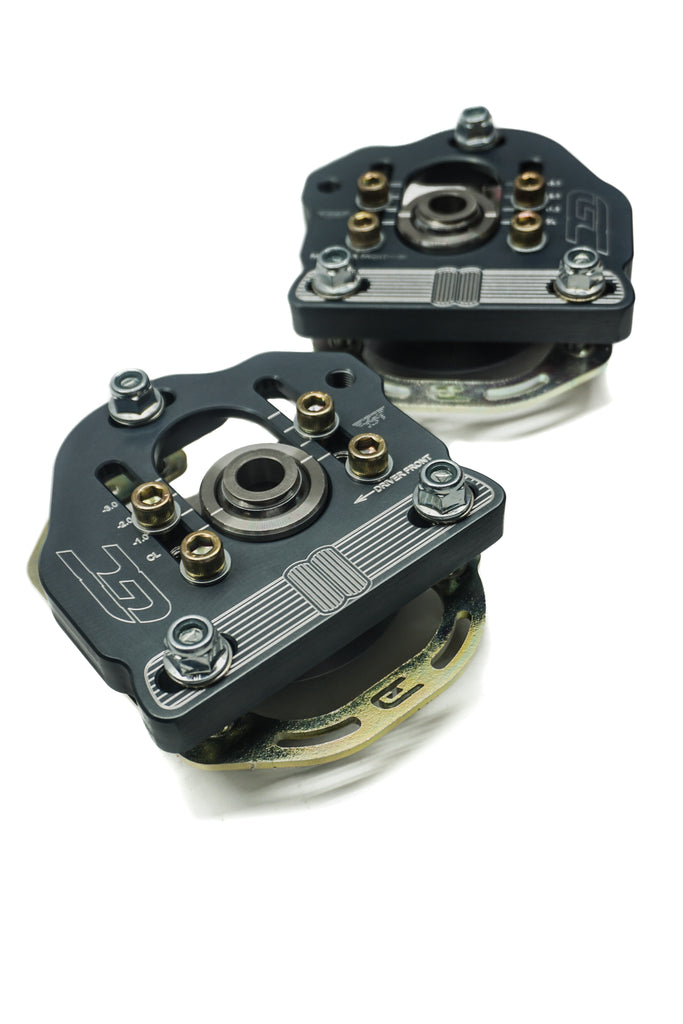 $499.00
$549.00
BMW E9/E10 TOP MOUNT CAMBER/CASTER PLATE, BMW 2002 ETC. (PAIR)
CCP2063
Camber/Caster plate for BMW 2002, 3.0csi, and any other early BMW cars with the same bolt pattern. No cutting required on your restored Tii. Unlike our existing bottom mount design, these plates can be paired with stock inner diameter springs, have a mounting hole for stress bars, increase travel, and do not add ANY additional height to the car.
Ground Control Racing Camber / Caster Plates

This new design comes with even more camber adjustment than stock, is even easier to adjust at the track. It also features an engraved index for quick and repeatable adjustments. This plate also includes caster adjustment, aircraft bearings, and has zinc plated steel reinforcement. Every component is anodized or plated, including fasteners. Adds extra travel to avoid excessive bottoming out, this is a very well engineered product. 
As mentioned, camber and caster are separately adjustable by sliding the mounts, without removing any components from the car. The priority of this design is to allow fast, repeatable alignment changes at the track. 
The Ground Control camber plates feature two sets of bearings, a proprietary bearing, made to our specs by Aurora in the USA, which allows for articulation of the shock shaft. This spherical bearing is very understressed, as the Ground Control design does NOT support the weight of the car on the spherical bearing. Instead, the weight of the car is supported by a completely separate articulating needle bearing, which is also manufactured for Ground Control in the USA.