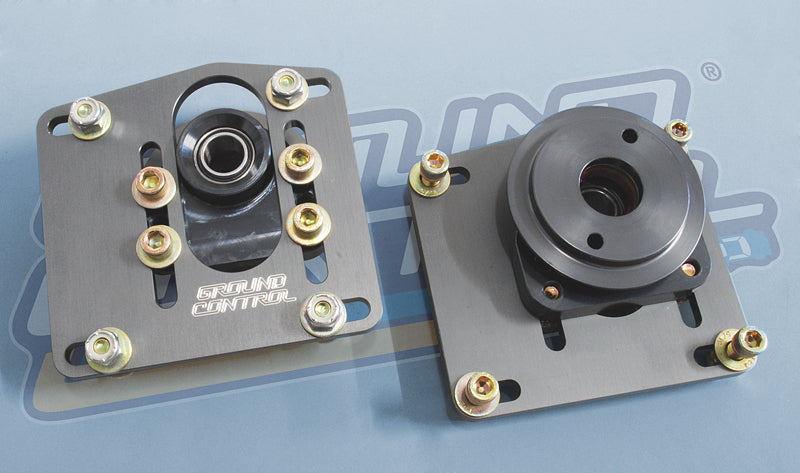 $384.00
$0.00
Camber/Caster Plate, 1st Gen. RX-7 '79-'85 (Pair)
CCP7
Ground Control Racing Camber / Caster Plates

This is a COMPLETE kit, including spring perches.
Be careful of incomplete kits from Taiwan (Made in Japan) that do not include spring perches.

More camber adjustment than stock, caster adjustment, aircraft bearings. Every component is anodized or plated, including fasteners. Camber and caster are separately adjustable by sliding the mounts, without removing any components from the car. The priority of this design is to allow fast, repeatable alignment changes at the track.

The Ground Control camber plates feature two sets of bearings, a proprietary bearing, made to our specs by Aurora in the USA, which allows for articulation of the shock shaft. This spherical bearing is very understressed, as the Ground Control design does NOT support the weight of the car on the spherical bearing. Instead, the weight of the car is supported by a completely separate articulating needle bearing, which is also manufactured for Ground Control in the USA.