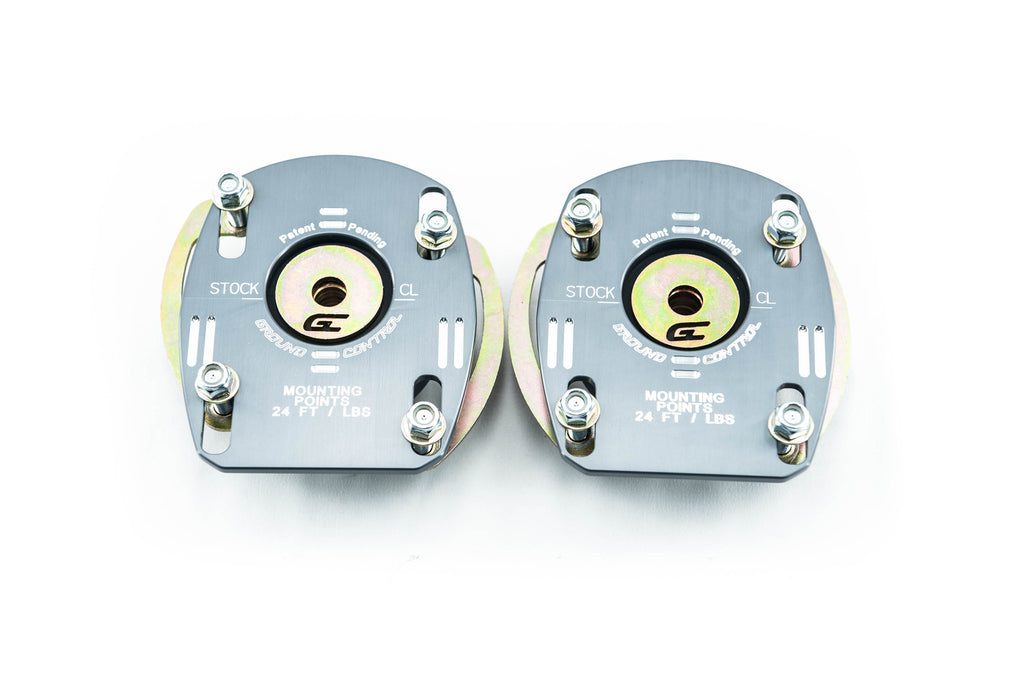 $499.00
$0.00
Camber/Caster Plate-STREET-Ford Mustang (2005-2009) (Pair)
CCPMUSTANGSTREET05-09
Our one of a kind (patent pending) Street Camber/Caster plates offer 3 degrees of camber adjustment and 1 degree of caster on each side.
Engineered and tested specifically for street applications by Ground Control, this is the best and fastest way to adjust camber on the new 2005-2009 Mustang. Adjustment is simple and does not require disassembly of the suspension for modification. Our design also allows for shock stiffness adjustment.
Made in USA from 6061 T3 aircraft grade aluminum. Fits all 2005-2009 V6, GT and GT500 models.