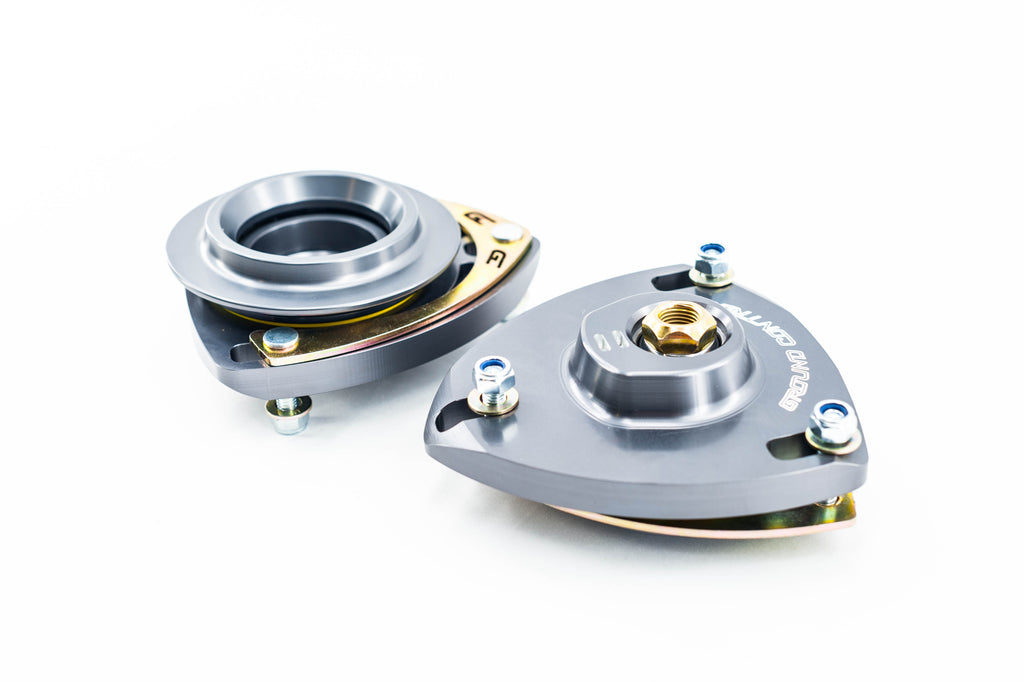 $494.00
$0.00
Camber Plates - VW MKV and MKVI (Pair)
CCPMKV-1
The Ground Control STREET/SPORT plate, a special version of our camber plates, toned down for dual-purpose cars. These plates use a proprietary upper spring perch. A work of art, carved from a single piece of billet aluminum. That is the only way to describe this new street camber plate from Ground Control. 
This is the part number for MkV and MkVI, and slides to allow camber adjustment, as well as access to adjustable struts!
Fits entirely within stock sheetmetal with no cutting or trimming, and is adjustable from the stock CENTERLINE to 19mm inward.  There is NO CHANGE in ride height, and NO LOSS OF SUSPENSION TRAVEL. An oversize American central bearing to reduce flex, yet using a waterproof German steering bearing which is rebuildable (unlike the stock parts) for smooth steering.  
**The included Ground Control nut must be used with these camber plates!**