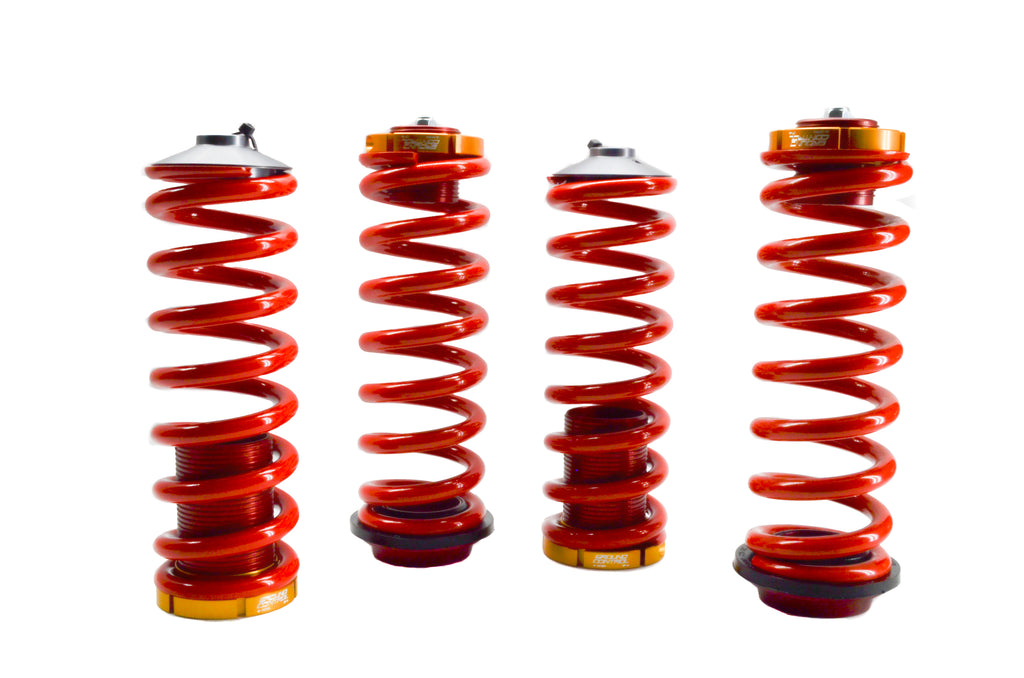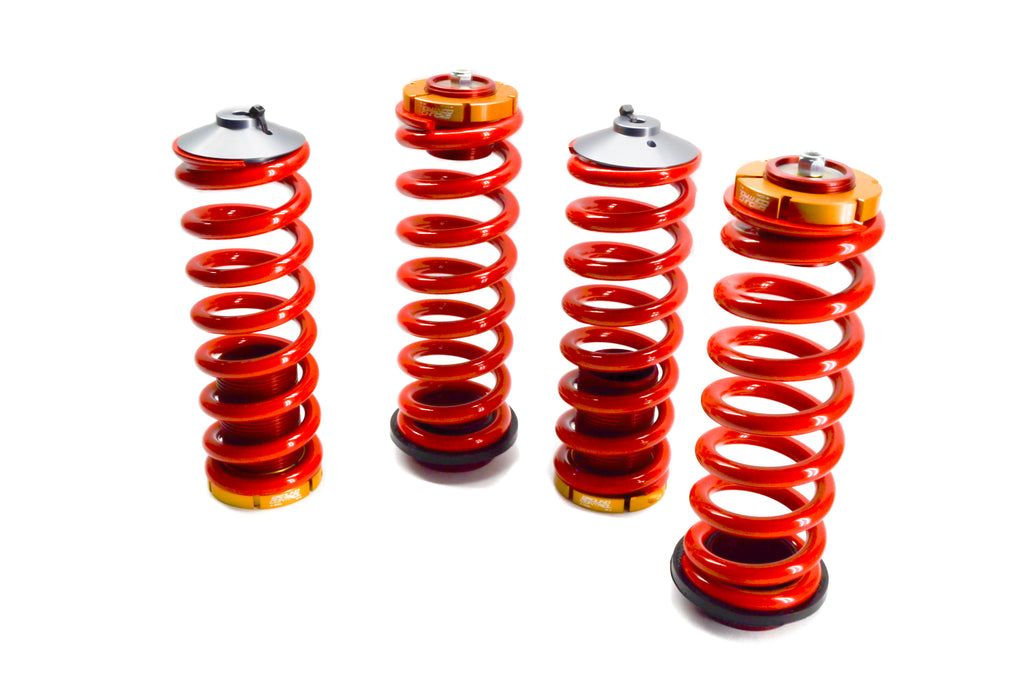 $615.00
$0.00
Coilover Conversion, 04-07 Cadillac CTS-V
2520
04-07 Cadillac CTS-V Coilover spring conversion for the stock shocks.
Adjustable ride height kit, featuring all billet aluminum hardware and springs made by Eibach Spring USA. All parts of this kit are anodized or plated to ensure the highest quality possible.
This kit INCLUDES the parts to modify the rear shock mounts to lower the rear of your CTS-V. Your choice of spring rates, or we can assist you in making the choice. The street performance spring rate option is the most useful for any CTS-V driving, unless you are doing serious amounts of track days or autocross events.
To ask for advice on choosing spring rates, select the please call me option in the spring selection menu.
We have specifically developed this kit for the CTS-V, and have not tested it or recommend it for any other car.