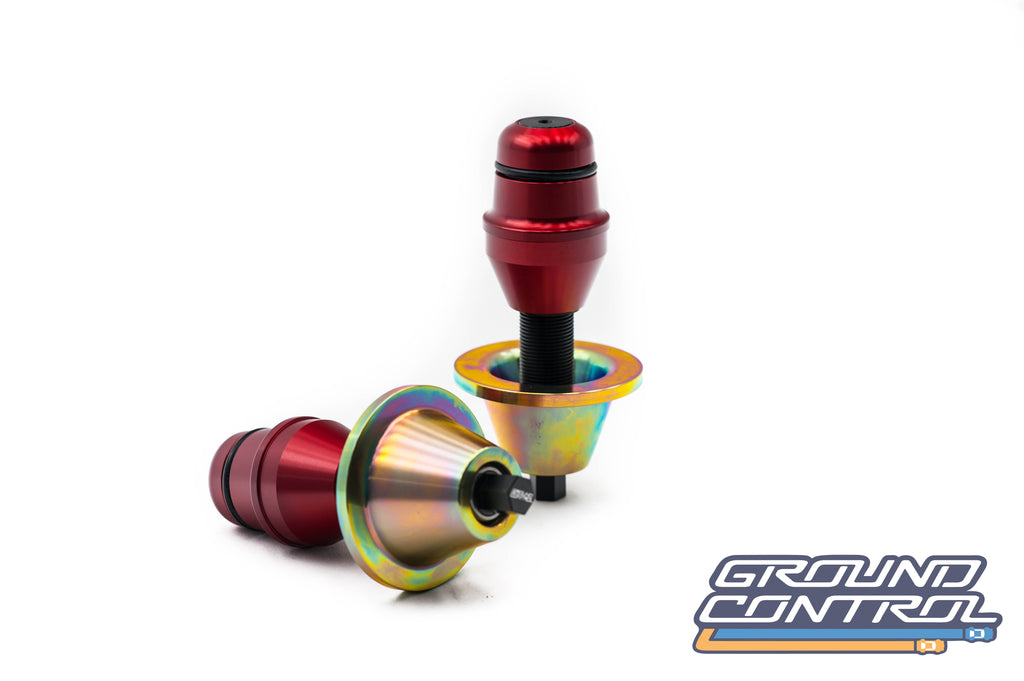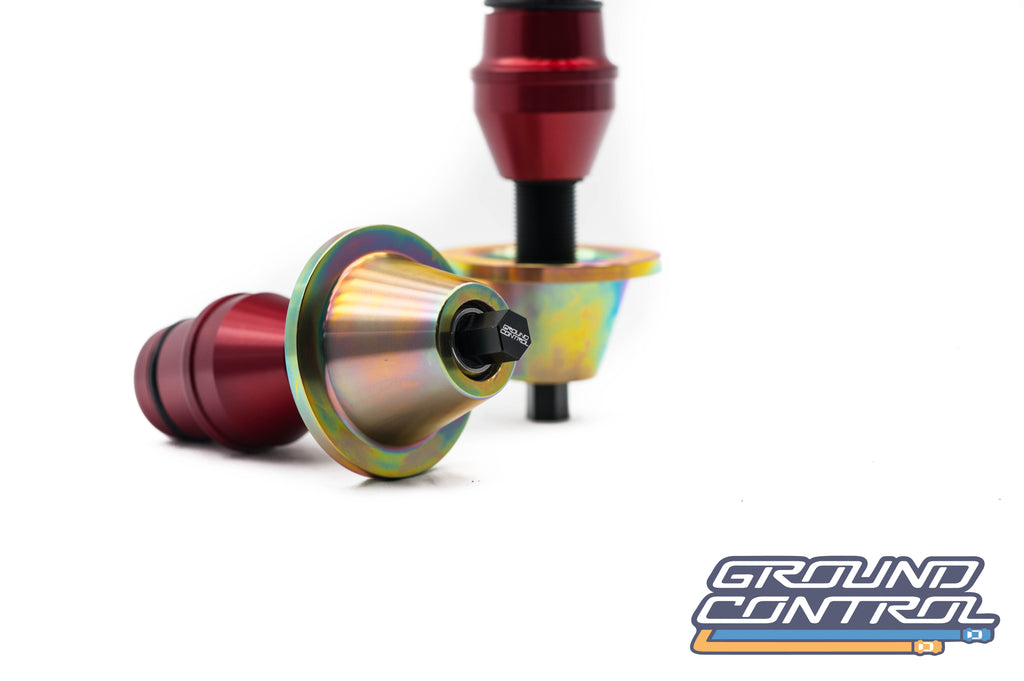 $549.00
$0.00
F8X/F2X/F3X WEIGHT JACK HEIGHT ADJUSTER
Ground Control Suspension Systems is now offering the first articulating weight jack height adjuster for the F8x BMW chassis. These rear spring mounts and adjusters allow articulation of the rear spring throughout its compression and extension allowing for a very consistent linear travel and rate; just how your springs are tested. The control arm on the cars has a tendency to "bow" or bend the spring when compressed, these articulating weight jack height adjusters eliminate that problem.
Should you want to add a pair of new Eibach springs to pair with your articulating weight jacks, click below and search for your desired spring rate and length, and enter it in in the text box below the options!
Please Click the HERE to search for your Eibach Spring rate and length!