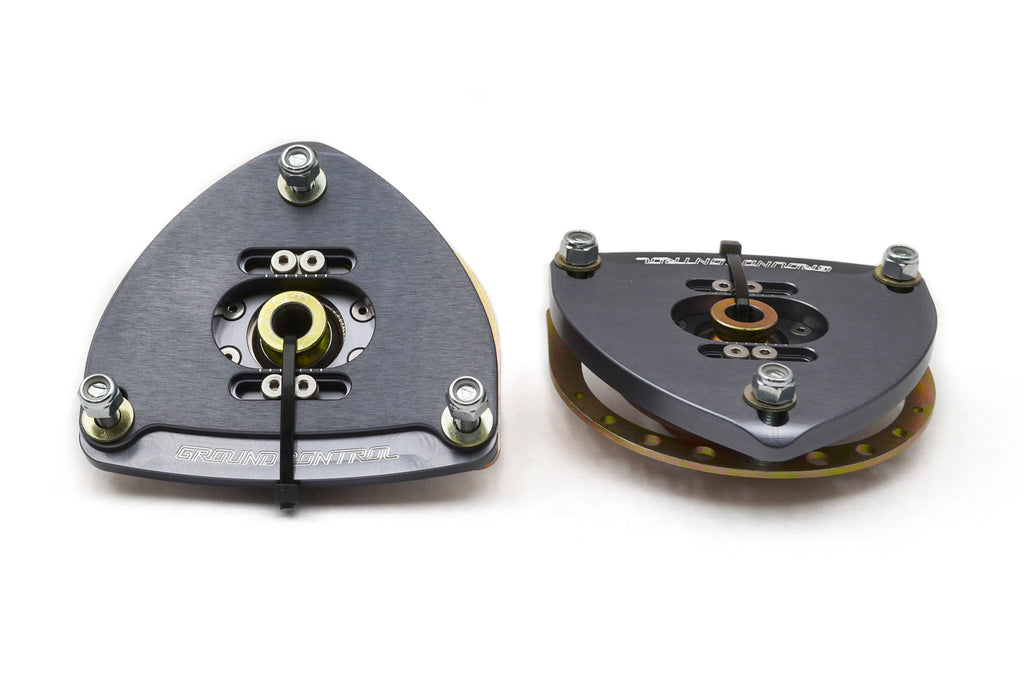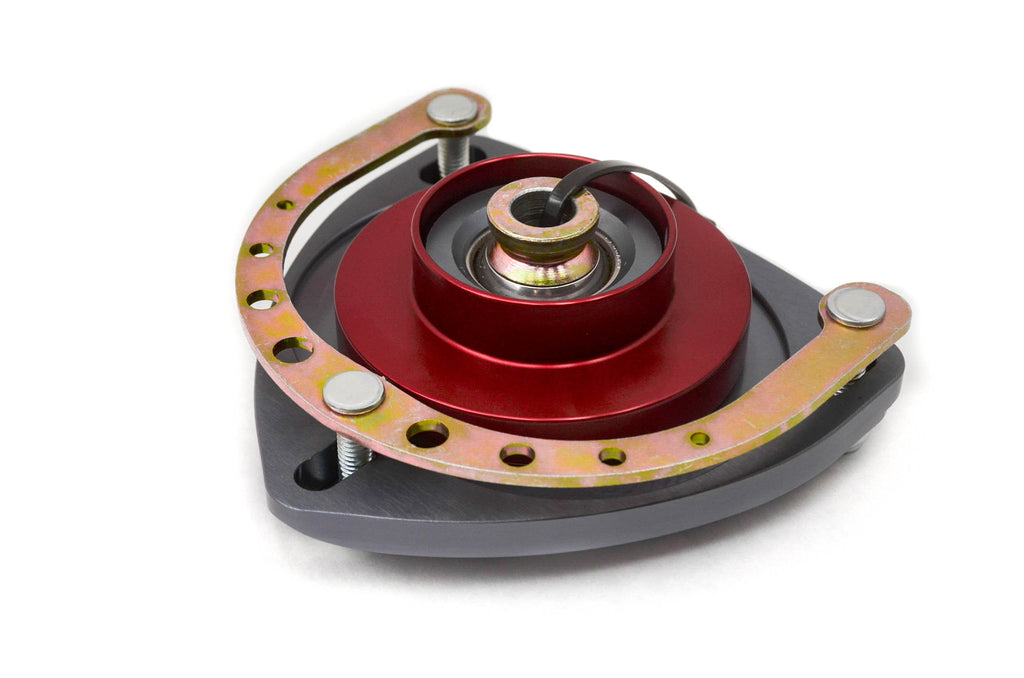 $549.00
$0.00
Porsche 997 Camber Plate V2
CCP997
Ground Control Racing Camber / Caster Plates
This second generation offering of our Porsche 997 camber/caster plate has recessed slider bolts, allowing for a higher degree of camber adjustment.
Features include more camber adjustment than stock, caster adjustment, and use of aircraft-grade bearings. Every component is anodized or plated, including fasteners. Adds extra travel to avoid excessive bottoming out, this is a very well engineered product.
Camber and caster are adjustable separately by sliding the mounts, without requiring removal of any components from the car. The priority of this design is to allow fast, repeatable alignment changes at the track while still retaining the ability to run the stock springs and spring perch.