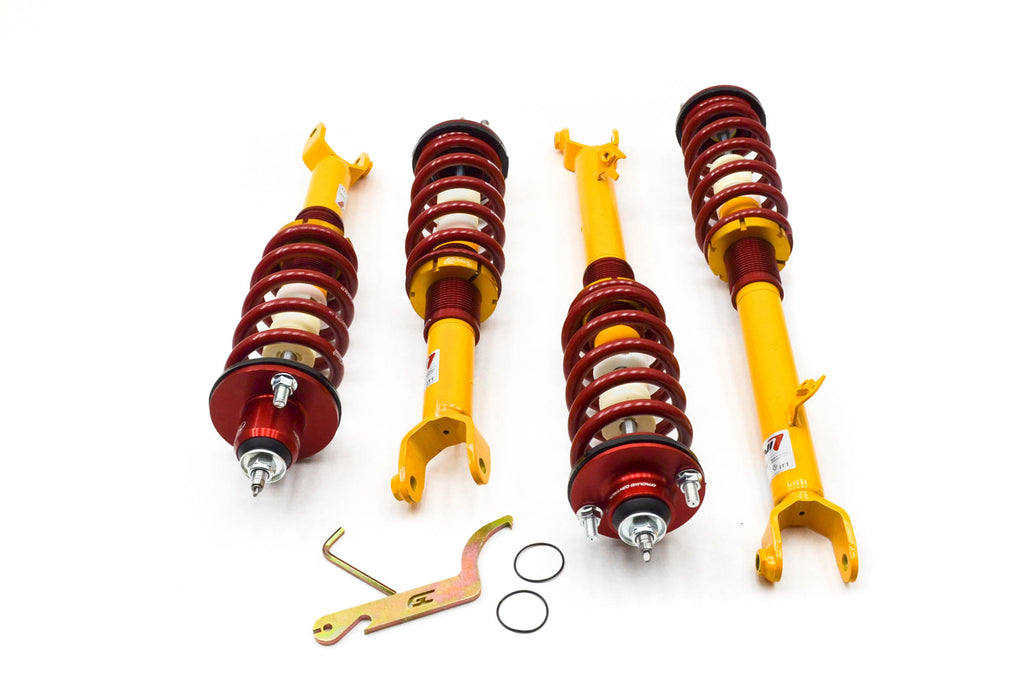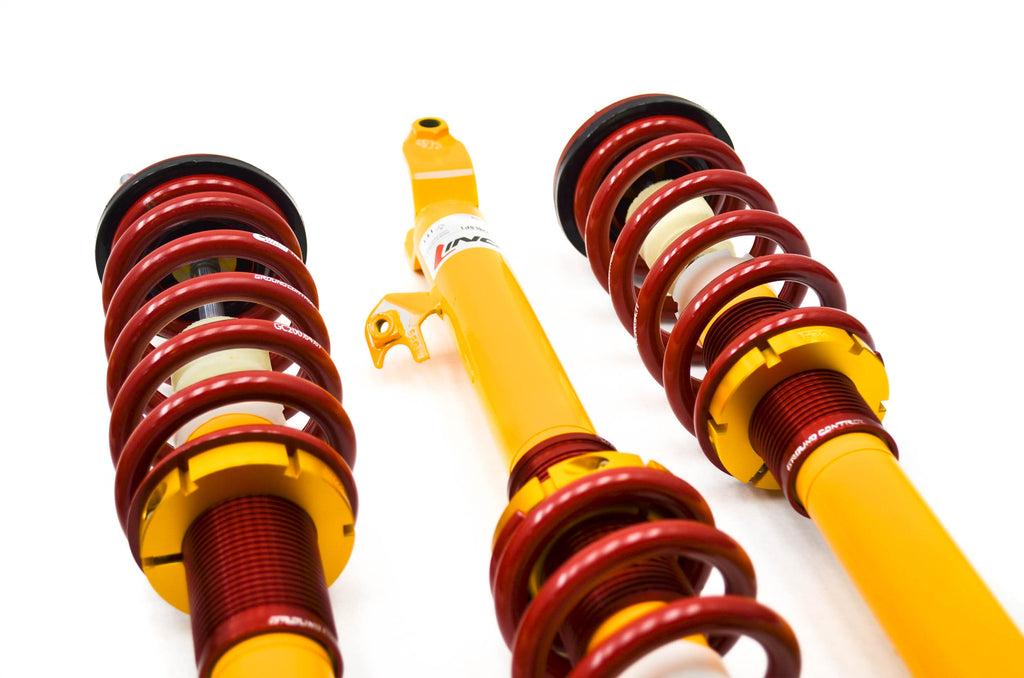 $1,473.00
$0.00
Honda S2000 Ground Control & Koni Suspension Kit
4550.64
THIS KIT INCLUDES THE FOLLOWING:
4 Koni Single Adjustable Shocks - Preadjusted to match your spring rates using our shock dyno.
4 Eibach Springs - Eibach springs are made on German machines both in the USA and in Germany. Eibach springs have a lifetime guarantee against sagging, rate change, or any manufacturing or material failure. Lifetime guarantee.
4 Ground Control Upper Shock Mounts - Includes urethane stem bushings and grade 8.8 hardware with new Metric nuts and washers.
4 Ground Control Bump Stops - We do not just ask you to reuse your stock bump stop. The stock bump stop is designed for stock suspension we provide a bump stop designed to work with our suspension. These are soft foam, same quality as OE Ford parts, but made to our specs in Germany. Our race bump stops are even different than our street bump stops.
Ground Control Adjustable Spring Perch - A unique design, which uses an Allen head bolt to clamp the single threaded perch into the correct position. No secondary pieces are needed to "jam" the threaded perch into position.
4 Ride Height Adjusters - All adjusters consist of a threaded sleeve and adjustable spring seat. And are made using high strength 6061-T6 aluminum; anodized for greater durability and appearance. The threads on the adjusters are square cut which locks the adjustable spring seat in place under load. For further precaution, a setscrew in the adjustable spring seat can be used to secure adjustment. Upper spring perches are used to insulate the spring.
Expected ride height change from 0 to 2.0

 

inches
Ground Control works very hard with Eibach USA to make these springs to the standards that you demand. Lifetime guarantee on everything, not just springs. No excuses about racing or special. If anything fails,while being correctly installed, it will be taken care of, period. We can only have a guarantee like this because every single part of the Ground Control Street coil-over kit is made by us or someone we trust. None of these parts are made in Taiwan. Everything is made in the USA.
Also included:
Upper perches, bearings, and instructions
* Suspension is shipped completely assembled and preadjusted.